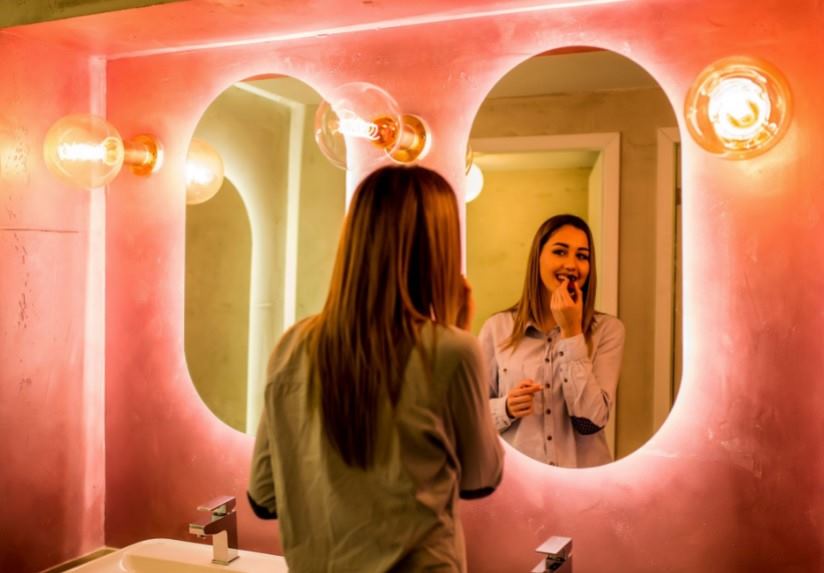 Even though it is often overlooked, lighting can play a key role in the aesthetic value of your home. It is integral to interior and exterior design. When thinking about various décor elements that must harmoniously work together, lighting is part of that. The use of proper lighting can make a home warmer and more inviting.
There are plenty of modern lighting solutions for homes these days. Two of the most modern solutions include LED strip lights for mirrors and built-in lights. If you want to transform your home and make it look ultra-modern, lighting is the way to go. But how do you choose between the two? And how can you maximize the functional and aesthetic value of each?
LED Strip Lights for Mirror
There are plenty of ways to incorporate LED lighting into your home. LED strip lights are becoming common in many households because they are both functional and decorative. If you want to maximize your investment on a lighting solution, then you might want to consider LED strip lights for mirror.
Bathroom mirrors are where you will mostly find LED strip lights in use. First and foremost, proper lighting in a bathroom vanity is essential. LED lights are a great option because they are economical, last long, and provide excellent illumination. It is no secret that you need sufficient lighting in the bathroom, especially in the vanity. The use of LED lights can serve that purpose but also take the aesthetic value of your bathroom up a notch.
If you want to elevate your bathroom décor, you can buy readily available LED illuminated mirrors. These bathroom fixtures feature forward-facing task lighting so you can get the right amount of illumination you need. At the same, the mirror is another bathroom essential. Therefore, you can hit two birds at once when you invest in this type of lighting fixture.
Aside from the use of LED strip lights in bathroom mirrors, there are plenty of other uses for this particular lighting installation at home. You can add it to the recessed ceiling of your bathroom to create a beautiful accent and provide additional lighting.
It can also be fixed onto the wall of your bedroom to create dim and accent lighting. You want to keep your bedroom slightly dim and cozy so you can sleep soundly. Therefore, the use of LED light strips for ambient lighting makes a lot of sense.
In the living or entertainment room, you can do the same as well. Add strips of LED lights onto the walls and ceilings to create a cozy and welcoming ambiance. This area is where families and friends typically gather so you can capitalize on this type of lighting to provide just the right amount of lighting while keeping the space intimate.
Finally, LED strip lights can be used to provide illumination to dark interiors. While this type of lighting is known for its decorative use, it is also a practical lighting solution for modern homes.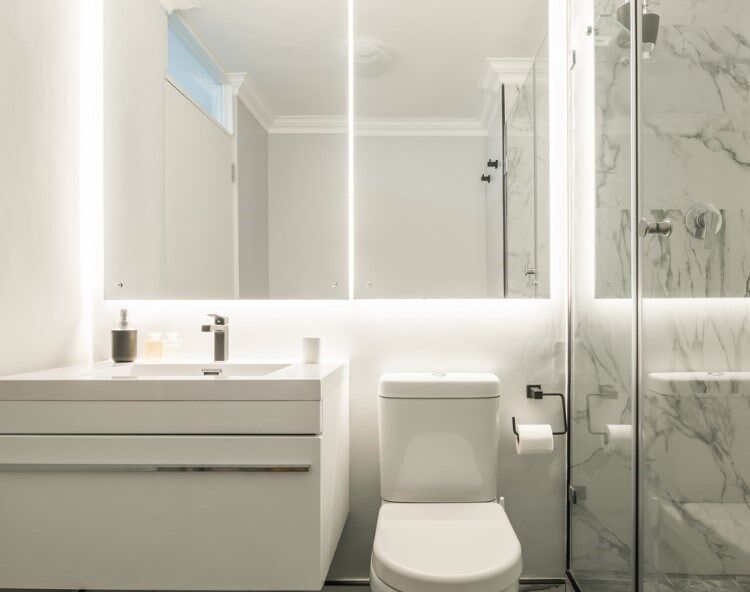 Built-in Lights
Built-in lighting is the epitome of modern lighting solutions. Like LED strip lights for mirrors, it was once seen only in hotels and commercial establishments. However, there is a growing number of modern homes that have opted to install this type of lighting, especially in contemporary homes.
The use of built-in lights provides perfect ambient lighting for modern homes. It provides a soft glow to areas that require extra light. Instead of using traditional lighting fixtures, this type of lighting does not create blinding glare. This explains why built-in lights are commonly used in kitchen countertops and bathroom vanities.
Built-in lights are also valued for their ability to add a decorative accent to your home. For example, you can use it in hallways to make them more vibrant and inviting. The use of this type of lighting can also make your hallways seem longer and more spacious. It is a great solution to enhance a narrow corridor. You can install these lights through a recession on the walls and ceilings.
Even if the built-in lights do not come in a decorative pattern, they can still impress visually. The key to creating maximum impact with its use is to know where to position them. At the same time, the color of the lights used also matter. You do not always have to stick with the conventional fluorescent white. If you want to use it for accent lighting, then you can go for a sunny yellow light – it also helps to add warmth to your home's interior space.
If you want to take it to the next level, you can create light patterns with built-in lights. This will require additional work done on your walls and ceilings where the lights will be built into. You can create abstract patterns to elevate modern interior architecture. When you execute the pattern correctly, it looks extremely refined and well conceptualized.
In terms of functionality, built-in lights can also serve a functional purpose. This is why they are quite popular in the kitchen. The use of built-in lights especially along the countertops makes your kitchen look sleek and contemporary. It is a great technique to emphasize the clean lines and to illuminate your kitchen work areas (therefore, it is practical!). It is also useful for homes with low ceilings because the use of light can create an illusion of more space. At the same time, it would not make sense to install hanging light fixtures as it will take away the height from your ceiling.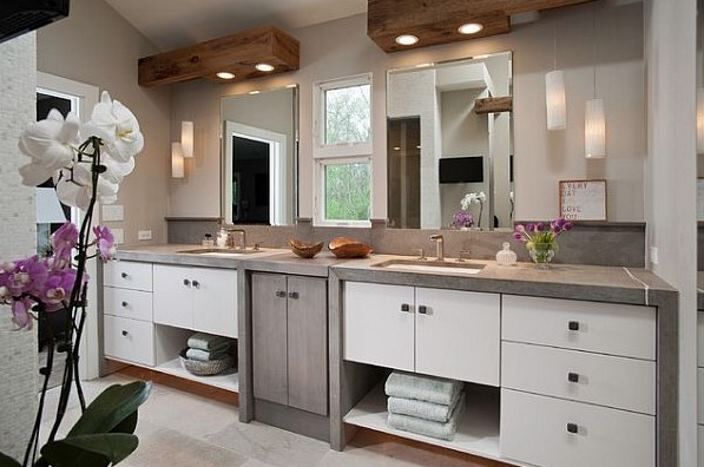 The Bottom Line
Now that the importance of proper lighting for your home is established, it's time to think about which lighting style is the best option. Take into account the information provided above for each type of lighting. This will help guide your choices so you can make the most of your investment and help achieve your dream home. Whether you choose LED strip lights for mirrors or built-in lights, the one that works best for your interior style is what will make it look contemporary.