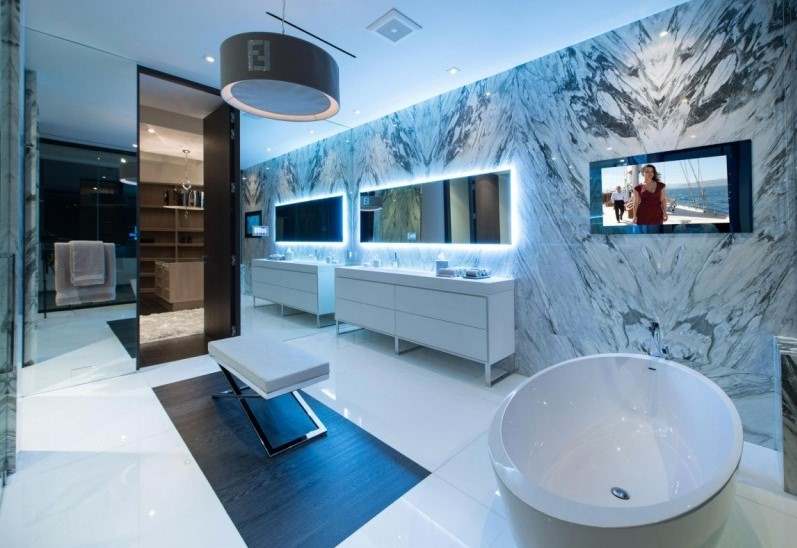 The bathroom is one of the most important rooms in the house. It is where you go when you want to relax and feel pampered in your own home. Therefore, it is important to design a bathroom that would make you feel that way. Lighting is, therefore, highly important in bathroom design. It can help set the mood and transform the aesthetic value of the room. There are a variety of ideas to try when it comes to modern bathroom lighting. Feel free to explore these ideas to make your bathroom stand out.
How to Choose Modern Bathroom Lighting Fixtures
There are several factors that you need to consider when choosing the best lighting fixtures for the bathroom. However, choosing one is easier said than done, especially when you are overwhelmed with options.
Here are some tips to help narrow down your options and make your bathroom a relaxing haven at home.
1. Prioritize task lighting.
While it might be tempting to put aesthetics as the priority when choosing your lighting fixtures in the bathroom, this need not be the case. Proper lighting is important for safety reasons and to ensure that you have adequate lighting when getting ready. Task lighting fixtures must be placed close to the mirror or vanity area. There are several options when placing this type of light near your mirror – you can place it directly over or anywhere near the mirror. The center of each lighting mixture must be on eye level.
If you can source mirrors with lighting for your bathroom, that would be even better so that you can achieve two things with one fixture.
2. Incorporate ambient lighting
Ambient lighting is important in the bathroom. It helps to set the mood of the room and gives the space a luxurious touch. In particular, hidden lights can transform a simple modern into a modern yet elegant space.
Aside from the functional lights, be sure to invest in ambient fixtures, too.
3. Don't compromise safety
It can be easy to be overwhelmed by the aesthetic potential of adding light fixtures into your bathroom. However, this should never be at the expense of safety. There are numerous hazards present in a bathroom space so you should provide adequate lighting to avoid any untoward accidents.
It is also a good idea to consult with a certified electrician about installing your lighting fixtures properly so everyone is safe to use the bathroom.
4. Choose the right bulb
Halogen bulbs are the gold standard when it comes to bathroom lighting. While it might be tempting to go for a crisp, white light, it is not the most flattering option for your vanity. You need to balance the light bulb wattage you use according to the space of your bathroom.
The safest option is to go for compact and smaller bulbs. They help provide ambient lighting while also creating a nice aesthetic effect.
5. Lighting tip for the vanity
Next to the shower area, the vanity is the most important area in the bathroom. You need to be strategic about not only choosing the right fixture and bulb but also where to place it. Consider lighting options that allow you to adjust and dim it when needed.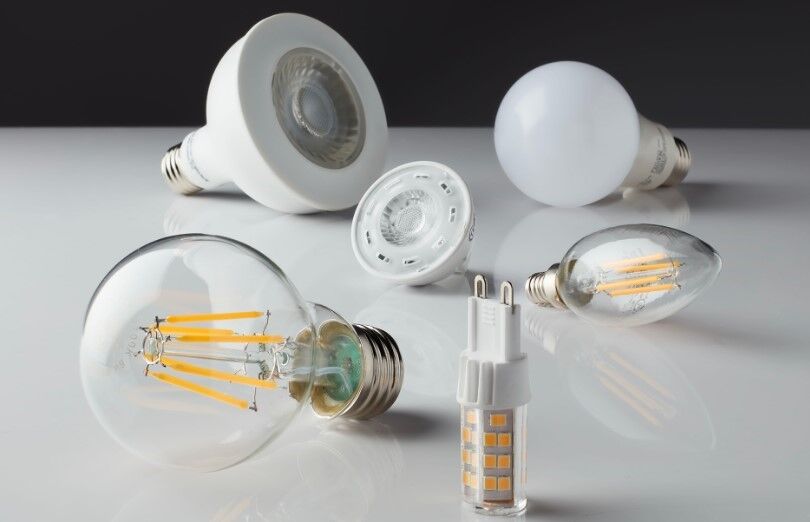 The Best Modern Bathroom Lighting Fixtures
Are you shopping for new bathroom lighting fixtures? You have come to the right place. Here are some of the best styles that you can choose from to elevate your bathroom style.
LED Bathroom Mirror
The use of LED lighting is very common in modern homes and spaces. Why not elevate your bathroom style by incorporating this modern bathroom lighting fixture? A rectangular LED bathroom mirror is as modern as they come.
The mirror produces ultra-bright light when you need it and can be dimmed when desired. The light is strong enough to illuminate the entire room so there is no need to install additional lighting fixtures. When installed in your vanity area, it can be bright enough to help you apply makeup, style your hair, brush your teeth, or shave.
The mirror itself is aesthetically pleasing so it can enhance the style of your bathroom even when the light isn't turned on. You won't have to worry about cleaning and maintenance since the mirror is waterproof, dust-proof, and moisture-proof. Cleaning it is a breeze.
Pendant Lights
Pendant lights are very common in the living room and bathroom. However, there is a growing number of homes that use them in bathrooms, too. The use of pendant lamps provides a vintage yet modern vibe to your bathroom.
Available in a variety of shapes and in clear glass, they can work with various bathroom decor styles. They can be suspended in various types of cords or chains to create a style statement.
Wall and Ceiling Lamps
Bathroom lighting fixtures do not exclusively hang from the ceiling. You can also install them on walls for a style accent. This is a great idea for a modern bathroom because lights serve more than just one purpose (lighting) but they can be used to complement the decor, too.
Wall lamps can range from simple to elegant in design. You can opt for refined or whimsical details – it is up to you. They can also be small or large in size, but make sure to take into account the size of your bathroom.
Built-in Lights
Take your modern bathroom lighting style to the next level with built-in lights. It helps to give a minimal touch to your bathroom because there are no hanging lights from the ceilings or walls. They are usually installed in walls or ceilings to provide the illumination where you need it. When done right, it makes your bathroom space look extra cool and sophisticated.
This is the perfect solution for a small bathroom wherein adding hanging light fixtures like chandeliers could make it look cramped. The built-in lights can also be used as the primary source of illumination in the bathroom or as an accent to your other light fixtures.